Architects, internal auditors, physicians, nurses, accountants, and many more skilled workers turn towards an abroad setting, to advance their career. It is often noticed, that the skilled workers turn towards Australia, the land of opportunities to propel their career.Here is a brief guide to help you apply for the correct visa and become a permanent resident of Australia.
Visa Application Process
Step 1: Go through the Skilled Occupation List
The Australian government issues a list of Skilled Occupation with different types of occupations and skills. If your profession is on the list then you can apply under the skilled migrant category.
Step 2: Points Assessment is another important factor
Points are calculated on various criteria based on various factors. Work experience, age, trade, or occupation, and English language ability. You can gain points by:
Your previous experience working or studying in Australia.
You have close relative and family residing in Australia.
You hold sponsorship issued to you by the state.
Step 3: After Point Assessment it is now time for Skill Assessment
Your work experience as well as post-secondary education background are all important and help assessing your overall skill level. Only after you receive a positive feedback will you be able to move further to the next stage.
Log your EOI or Expression of Internet after you are qualified for immigration. Know the places that you are qualified to apply in and can invite you for visa application. For an EOI to get accepted, it might take about 4-18 months.
3 Skilled Migration Australian Visas You Can Get
Australian Skilled Nominated or Sponsored Visa 489
A four-year temporary visa that requires you to work and live in a regional areas like:
Tasmania
South Australia
Victoria
Or the non-metropolitan areas of Western Australia and New South Wales
You will be eligible to apply for permanent residency after working and living in Australia.
Australian Skilled Independent Visa 189
The visa specified for skilled workers who don't have any ties in Australia, no family member, no sponsorship by a state or territory. It gives you the eligibility to reside permanently and live and work in Australia. Once the Australian Skilled Independent Visa gets an approval, you along with your family, will not be requires to hold state sponsorship to live in Australia
Australian Skilled Independent Visa 190
When a state or territory sponsors or nominates the applicant, you are offered this visa. There are some major takeaways related to this visa. Firstly, it is only offered to those who hold atleast two years of experience working and living in the nominated state. Secondly, you must be a participant of the state surveys.
Benefits of this particular visa type is that it comes with various healthcare benefits. Medicare and permanent residency for you and your family. You can also sponsor your family member for permanent residency.
Perks that come with Permanent Residency in Australia
As a permanent resident, you have the liberty to go to a different Australian territory anytime. Moreover, permanent residents have access to all the benefits that are otherwise granted to only normal citizens. You'll be entitled to enjoy all benefits across: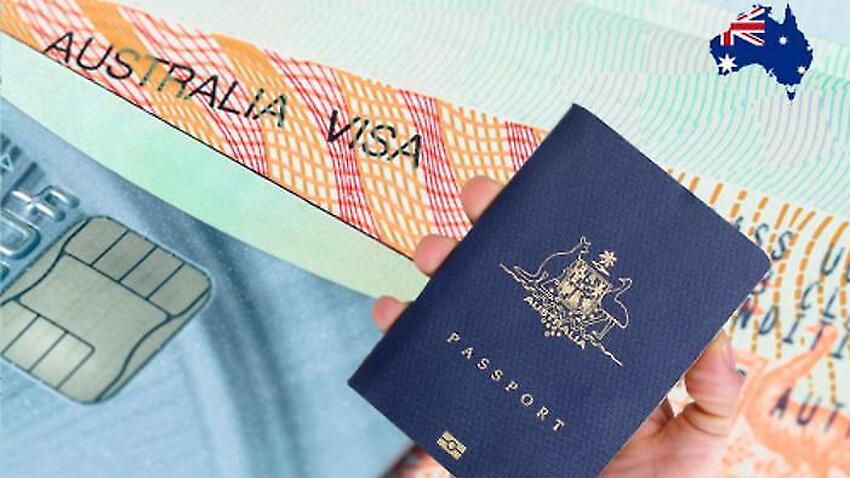 Education
Healthcare
Financing and loans
Starting a business, and much more.
Hiring Australian immigration Consultants in Dubai
Are you planning to take the big leap in life and migrate to Australia from Dubai? Is the only thing holding you back is the right information and assistance from experts? Reach out to Giant Migration, a reputable immigration consultancy agency. We have a team of australian immigration consultants in dubai who can guide you and help you reap the benefits of becoming a permanent resident. Get in touch with us and realize your dream of living abroad.